Vital Animal Alpha
Discover Acute Veterinary Homeopathy with Dr. Will Falconer
Enrollment Currently Closed - Be the first to know when the doors open again
This is How You Get Your Pet Well Fast
Without the E.R.
… and save a boatload of money and stress
"Honey, wake up. Something's terribly wrong with Sadie. I've let her out twice now since midnight and this horrible diarrhea shows no sign of letting up!"
---
Visions of a 2 am trip to the ER dance through your worried mind, as Sadie squats yet again, straining to get another foul mess of stool out, looking at you imploringly.
That sinking feeling comes…
This won't be my regular vet who I know and love
They don't even know Sadie
She might need to spend the night there, poor thing
Their bill will likely put us way over budget for the next month or more
What drugs will they give her? What side effects will I have to deal with?
Maybe you've lived through one of these ER visits. Maybe you haven't.
Not yet.
But,
Part of Owning a Pet: They Get Sick
And often that happens when you least expect it.

Sudden illness often comes after a simple mistake:
He ran out in traffic!
She ate "the whole thing" that was in the trash!
He licked up the bee along with that tipped over soda!
She squeezed through that barbed wire fence!
But, when those simple mistakes result in…
Sore, bruised bodies ("Touch me and I'll bite you!")
Midnight diarrhea that won't stop ("Sorry, Mom, I gotta go again, right NOW!")
A double-sized swollen muzzle, gasping for breath ("I can't breath!!")
A bleeding wound that won't stop ("I lick and lick it, but it's not stopping!")
… wouldn't it be nice to
have a remedy kit at home and the understanding of how to use it to quickly cure these unexpected maladies?
avoid the scary, expensive ER at 2 am (with a bunch of medicos you've never met) and
get your pet well in short order with natural means?
It's all possible when you learn homeopathy from a homeopathic vet.
Nick was a patient of mine years ago, who traveled with Judy on a vacation in the Rockies.
Judy called one Friday afternoon in a bit of a panic:
I don't know if Nick got into something or what, but he's had foul diarrhea now for two days, and it's getting me worried. He's straining like he's never finished and it's getting more frequent!


---
With a bit of history taking from my office in Austin, I concluded that Nick was likely a victim of giardia, a parasite common in fresh water in the wilderness.
Luckily, Judy had her homeopathic remedy kit along, and with just a few doses of a fitting remedy, Nick bounced right back into his normal healthy self and never had another loose stool.
Imagine Knowing How to Treat Sudden Illnesses at Home
(or in the wilderness!)
Acute homeopathy is one of the most rewarding things you can learn.
You'll go from being at the mercy of the WhiteCoats in the ER to confidently assessing your pet and choosing a remedy that turns on her own built-in healing powers.
No side effects, no panic, no long drives, and a rapid return to the happy, healthy bundle of love who seemed so out of it just moments earlier.
(Judy never had to pack out of the Rockies until their stay was finished!)
Having a Guide Makes All the Difference

I was there where you are, years ago.

I had my beginner books. I knew where the remedies lived in the store.
I'd get a cold or something and thought, "Hey, how about a remedy?"
Then, I'd start reading the books, cross referencing them, and trying to match my cold to one of the remedy descriptions, and none of them was a really good match.
"Hell, let's just try pulsatilla then. It sounds kinda close."
---
I'd read the label on the tube (which also didn't agree with what was in any of the books), and end up no further ahead after finally bumbling through a few doses.
And, I'd start to doubt that this homeopathy stuff really had any merit.
I mean, how could it work? These things are super, super diluted, right?

And, I've got a doozy of a head cold now. Don't I need something pretty strong to knock that out?

Let's just try that peppermint tea again. It sorta helped last time…

Oh, wait! Isn't peppermint some kind of big no-no with homeopathy?
My History Helps You
It wasn't until I joined a course from a colleague who'd been at it for years before me that it all started to make sense.
That was over 25 years ago, and I was so enthralled with that early training that I stopped everything else in my vet practice to just practice homeopathy!
In the process, I met a bunch of other vets who spoke the same language, who learned homeopathy alongside me, and who I could email or chat with when I was stuck on a case.
What a relief that was!
Now I had a framework for how to use this amazing medicine AND a budding community of comrades I could call on for help!
Your confidence in using this medicine grows when you learn from an expert and have a group of others learning right along with you.
Join Vital Animal Alpha and Learn in a Vibrant, Supportive Community!
Here's what you'll get from joining us inside my premium membership group:
Monthly live 60 minute workshops with me, where you can ask me anything.
A full library of lessons on homeopathy. How to use it effectively at home for acute illnesses, and in-depth info on a remedies that are especially useful for your animals.
An interactive forum on a private discussion group (Alpha members only) where my coaches and I will help you keep moving along the Natural Path and not get stuck.
Regular reminders of NR (natural rearing) practices to help you keep your animal out of the dangerous chronic disease epidemic that bothers so many animals now.
Each monthly meeting and each lesson is recorded and available to members for further review in video or audio. Written Q/A notes will be posted as well, for those questions asked in advance.
If you can't make it to a live meeting, no problem. You can view the video and/or listen to the audio on the go in just a few days.
Here's what one happy member said about her Alpha membership: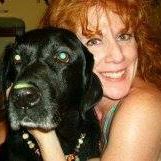 "What I love about Alpha, and what brings the course a step above others, is that Dr. Will Falconer provides one on one discussion to any member regarding specific concerns they may have for their dogs. It enables learning opportunities for all of us, regardless of where we each may be on our path to a better, more healthier, and natural lifestyle for us and our beloved furry family members. ♡"
- Teri Askew, Nevada USA
Ever feel all alone…
…trying to raise your animal outside the conventional medical box?

You know, the one that seems to damage everyone who enters it and receives what Dr. WhiteCoat pushes?
Do you feel you just can't openly discuss things like
your leaning towards less or no vaccinations for your animals?
or that raw diet that scares the bejeebers out of Aunt Alice?
or the fact that you've chosen to no longer "control" fleas or heartworm by giving your dog or cat a monthly poison pill?
We've got a place that allows all that discussion and more.
And a place where you can learn to use a powerful natural medical system that's withstood the test of centuries.
Somewhere safe and intellectually stimulating.
A place where no one judges you for where you are on the Natural Path.
A really pretty magical place where everyone seeks to help everyone else progress, for the good of their animals.
And, ultimately, for the good of the world.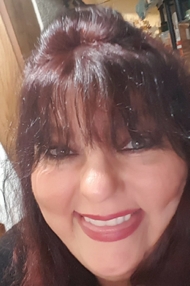 "I am so happy to be in this group… Dr Falconer mentioned in the NR group that he would teach more about acute prescribing (homeopathy) I am so excited excited about that. With three two-year-old Papillons it is my goal to stay away from dr. White coat. At least as much as I possibly can.

It is with tears of appreciation that I have found people like me. I have felt isolated and alone since I started realizing about 10 years ago that my dogs were being poisoned by veterinarians recommendations, I live in a small town only have 4 vets I've been through 3 of them they think I'm crazy they don't like me I don't like them."
- Julie Phillips, Oregon USA
Confidently Avoid the ER
Learn homeopathy from a Certified Veterinary Homeopath

…while being part of a group who speaks your language.

Enroll now for just $69 per month. You can learn at your own pace and stop your membership at any time if you feel you're not finding value.
[Imagine learning how to avoid just one trip to the ER with homeopathy. You've saved more than several year's worth of belonging to this smart group of folks]

Stop Going it Alone!
Join the Alpha Pack. We've Got Your Back.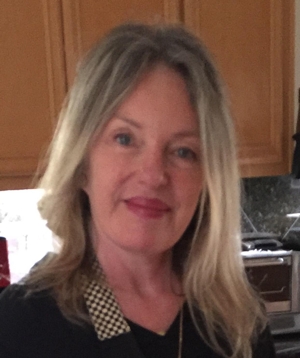 "This morning I woke up with a terrible headache on the top back part of my head with lots of congestion now the headache is behind my eyes and I'm just feeling crummy all over…

Thank you so much for your suggestions, I finally forced myself to look at my notes last night (when I started getting chills and achy all over and nauseated) than took aconite then a little later Gelsemium.This morning I feel 98% fantastic!"
- Sandra Sondhi, California USA
Enrollment for Vital Animal Alpha is closing soon and won't open again for several months.
I only allow new member enrollments periodically, so I can give our members in Vital Animal Alpha my full attention.
So, if you're at all considering adding homeopathy to your health choices, now's the time to join us.
As this is a month to month membership area, you can leave at any time if you feel it's not a good fit for you.
Do at least give Alpha a try
You'll have a full 30 days to view all the lessons, join us on a live Q/A call with Dr. Falconer, and join our private online community (NOT on Facebook -- far better!).
Enrollment Currently Closed - Be the first to know when the doors open again
Course Curriculum
Vital Animal Alpha: Start Here
Available in days
days after you enroll
Homeopathy Module 1: History, Entry Drug & Q/A
Available in days
days after you enroll
Homeopathy Module 2: Acute Disease: You Can Treat This!
Available in days
days after you enroll
Your Instructor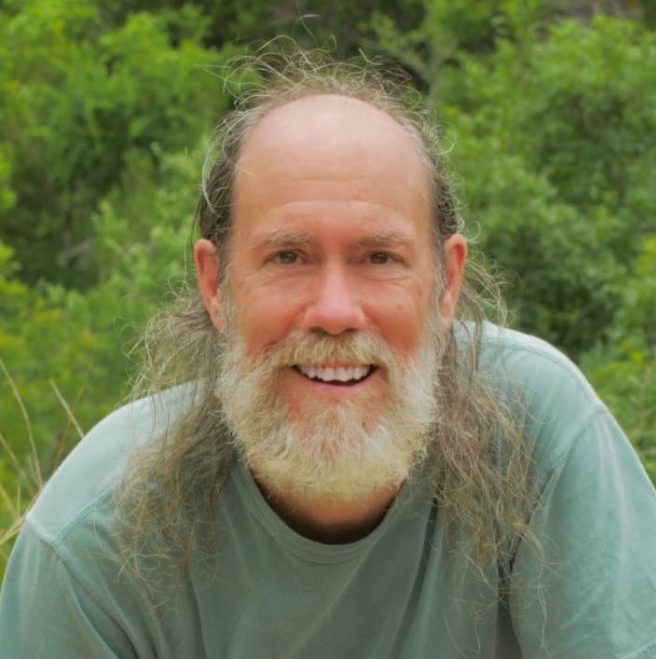 2020 marks 40 years as a vet, and since 1992, I've been in exclusively homeopathic medical practice with clients around the globe. A call came from within and I felt compelled to teach what I learned: conventional medicine is damaging animals in the name of prevention!
I'm dedicated to growing the number of people who want to learn SAFE and effective prevention, so they can step out of the damaging conventional vet practice model and have amazingly, wildly healthy Vital Animals.
And, so change the world.
I hope you'll join us in this natural path. Like any good pack, we've got your back.